Studies show that kinesthetic learning is more effective and the most successful way of learning for students. However, throughout 15+ years in school, it's not often that kinesthetic, or hands-on, learning exceeds the conventional classroom lecture. At 22 years old and fresh out of college, I'm more than familiar with the standard education system and traditional classroom learning. It's because of this that I have come to appreciate the approach Centennial Gun Club and its instructors have taken when it comes to learning the ins and outs of firearms. Even with my many years in school, I believe that CGC has given me a one-of-a-kind experience in their facility that I had yet to encounter as a student.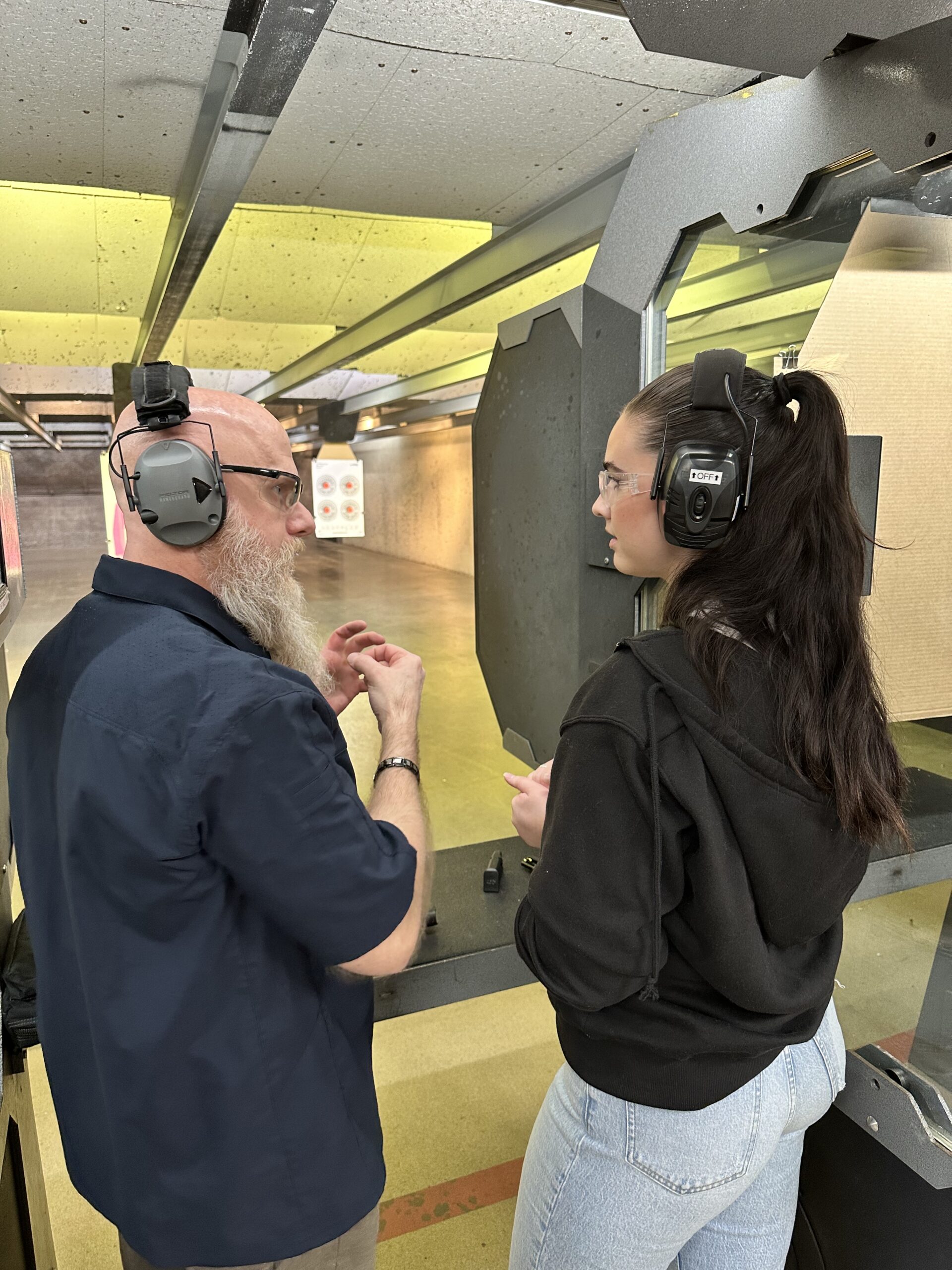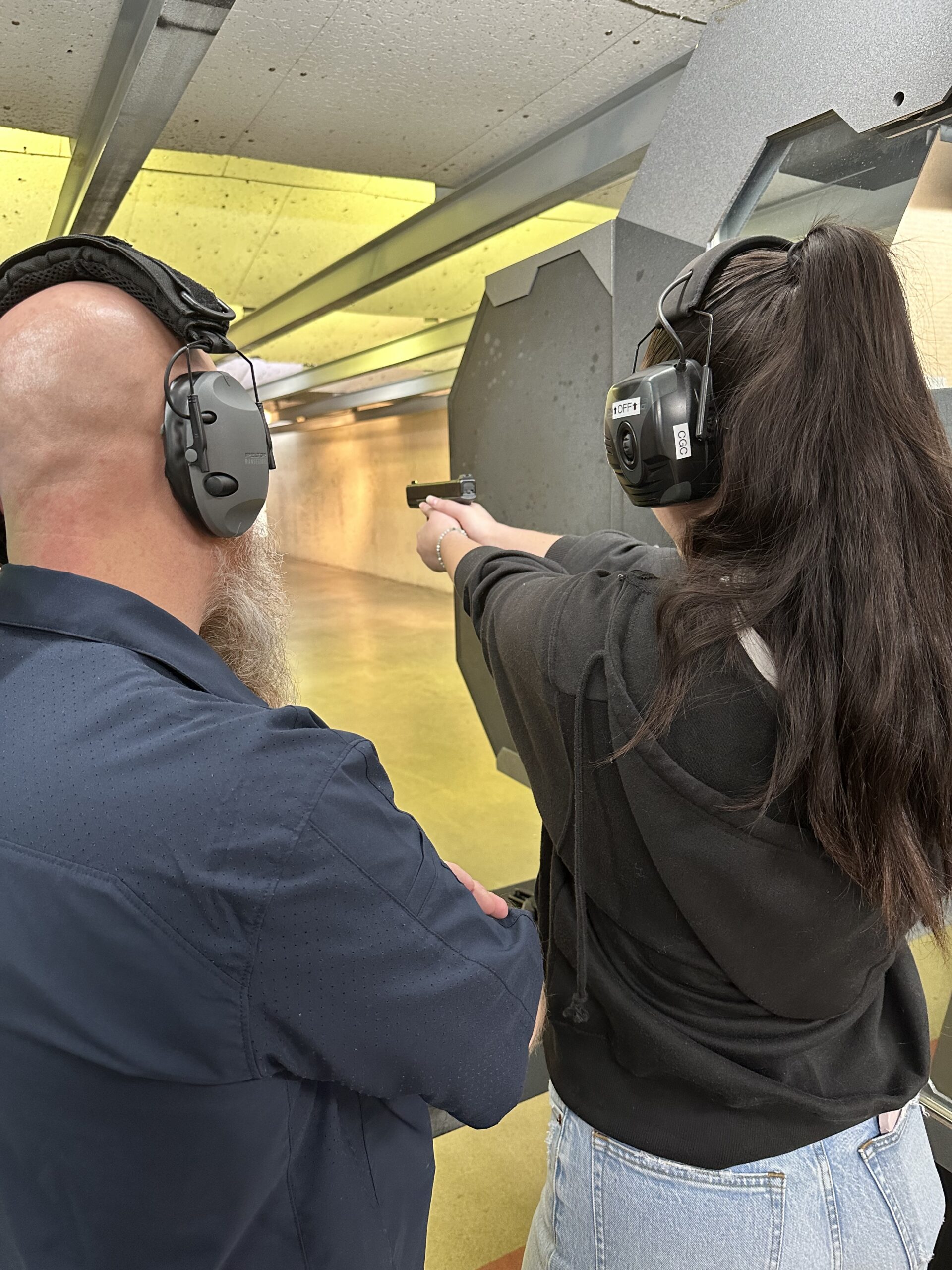 My Gun Training Journey
My gun training journey as a first time shooter here at Centennial Gun Club has been one of the most educational, hands-on learning experiences that I've had to date. While I understand that the standard lecture is essential in the way we teach and learn, I feel that the hands-on range time that Centennial Gun Club gives its students not only helps ease the nerves, especially with first time shooters like myself, but also pushes students to learn through their own personal experiences. 
The topic of firearms is not one that we should be taking lightly, Centennial Gun Club provides anyone who wishes to enhance their knowledge of firearms an environment in which they can do so under supervision of experts in the industry. It's easy to say that each instructor I've had the pleasure of working with has been knowledgeable on the topic at hand, passionate about the industry, and able to add their own unique twist to the curriculum to make the experience a great one. 
That being said, thanks to their educational curriculum and great instructors, I've been able to learn an abundance of information not only in the CGC classroom but more importantly in my time on the range. Recently I was able to reach a level of comfort in my shooting with the help of Centennial Gun Club's Lead Firearms Instructor & Trainer, Keith Fern, and the Pistol 201 classroom and range experience. 
Pistol 201 at Centennial Gun Club
The Pistol 201 curriculum is a hands-on experience class designed to introduce shooters to a wide range of handgun options with different manufacturers, models, and operational variations. The class also reinforces the safety standards of handling firearms, educates you on the basics of cleaning and maintenance, and overall aims to build your confidence in firearm handling and usage.
The classroom portion of Pistol 201 consisted of a walk-through of different types of pistols and revolvers that range between single action and double action functions with both internal and external safety features. In addition, we went over the disassembly of a handgun, the necessary cleaning and maintenance, and the correct way to reassemble the handgun to ensure it will shoot properly.
Circling back to the importance of kinesthetic learning, it wasn't until my time on the range that I was able to fully grasp the concept of the important terminology taught in the classroom. At the end of the classroom portion and before we stepped onto the range, Keith asked me to reiterate the difference between a single action and double action handgun. I struggled to come up with the explanation, not due to lack of attentiveness but rather because I wasn't able to fully understand the functions until I was the one shooting. It wasn't until after my range time that I could confidently explain the difference in the two:
Single Action
A single action firearm indicates that you have to manually cock the hammer in order for the gun to go bang. By doing so, you are preparing the gun to fire, causing your trigger pull to be quick and hold significantly less weight than if it were a double action. 
Double Action
A double action firearm indicates that two things are happening when you pull the trigger, cocking the hammer and firing the gun. This is known to have a heavier, longer trigger pull which can be detrimental to your accuracy and will ultimately take more focus if you want a precise shot. 
Being able to work hands-on with both single action and double action firearms not only allowed me to better understand the contrast between the two, but also helped me to figure out which I prefer. To no surprise, a single action for a first time shooter like me was significantly easier to manipulate, causing my shot to be more accurate.
Final Thoughts
Pistol 201 allowed me to gain more confidence as a new shooter. With Keith's help and guidance in the classroom and on the range I was able to fully understand the curriculum being taught and leave the facility confident in my knowledge of firearms and how to safely and accurately operate the different types. As I advance in my curriculum at CGC, the trainers and staff make sure to reiterate the safety rules and fundamentals that were taught in my initial training, which has helped me to become more comfortable on the range and allows me to look forward to the next steps in my gun training journey.