Featured at Denver's Centennial Gun Club
Get Ready Today So You're Prepared For Tomorrow
"I recently took the Intro to Pistol Class, taught by Mr. Steinmetz. Jamey was fantastic! What an amazing career, his credentials were very impressive.
The two-hour class exceeded my expectations. I am familiar with revolvers but new to pistols and this class was very informative both in the classroom and the drills on the range were extremely valuable. Thank you, Jamey! I was comfortable when I went to an outdoor range a few days later with my new pistol."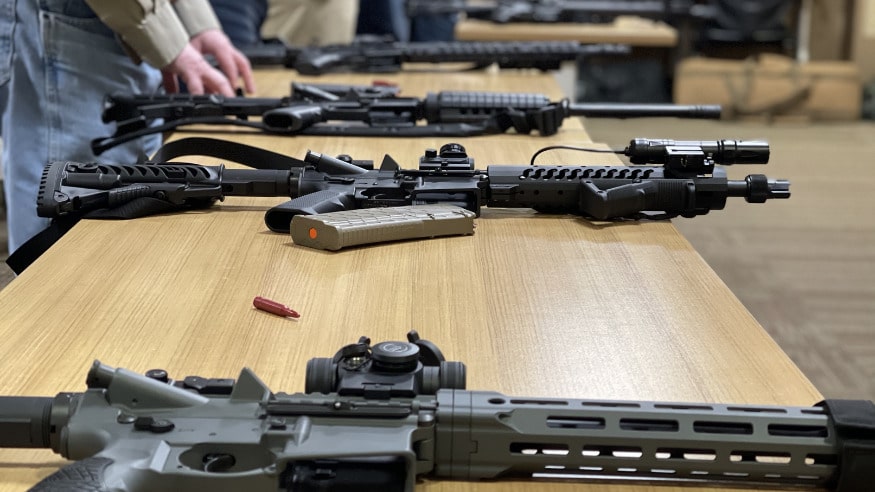 EQUIP
Invest in the right Denver guns and ammo the first time.
KNOWLEDGeABLE STAFF
Knowledgeable staff that are ready to listen and eager to address your questions.
WIDE VAriety
We stock a wide variety of popular new firearms and accessories, while still holding on to the timeless classics.
ExpertiSe
Our expert Gunsmithing Staff has over 40 years of experience and is more than qualified to customize, restore, maintain and repair your favorite firearms.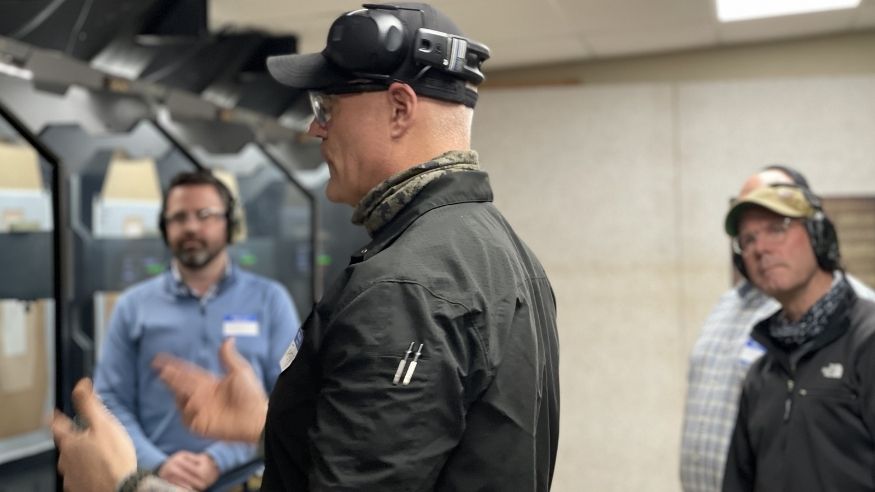 PREPARE
More than just "one and done" Denver firearms training. We pride ourselves in partnering with you as your guide to get you where you desire to be.
NEW FACILITY
From beginners to tactical professionals, welcome to your new training facility.
HANDS ON Training
Each of us are at different levels, therefore, we provide over 80 classes led by industry-leading professionals to ensure we have the right course for you.
PROFESSIONAL GUIDANCE
What class should I take next?… We offer professional guidance through multiple training tracks, each aimed at delivering you to YOUR idea of READY.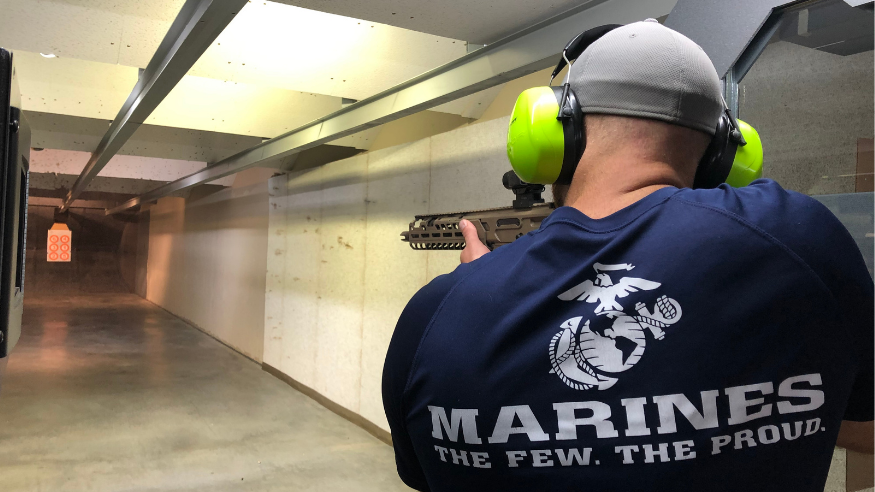 PRACTICE
Set foot into our state-of-the-art indoor shooting range in Denver's Centennial neighborhood.
STATE of the art tech
First in the nation to offer the cutting edge V.A.S.T. system to bring you new training Beyond Paper TM
JOIN A COMMUNITY
Maintain your skills with annual memberships at affordable rates in a world-class facility period.
REALITY BASED TRAINING
Progressive reality-based training for advanced members.
PERSONAL LANES
38 – 75 ft. lanes available for your training.
Let's Start Your Experience
Step 1
Visit our Denver Shooting Range
An easy 30-minute visit will take the stress out of wondering what to expect. In addition to a great tour of our range, you will see all of your options first-hand.

 

Schedule a visit 
If you prefer, complete the Questionnaire to create a personalized plan, then schedule an in-person consultation with a guide.
Step 2
Customize Your Training & Education
Each training path we create is specific to each and every guest.

After we understand your needs together, we will recommend a path and plan according to your needs.
Our recommended first class is: Intro to Pistol Shooting
Step 3
Supportive Firearms Training 
Learning to shoot is an investment in your future and you want to know it's with trusted partners. 

That's why we provide you only the best professional education.
If you're unsure about any part of the process, we won't move on until you're comfortable. We support you always.
If you don't plan now, you won't be prepared for tomorrow
Will I shoot a gun my first time at the range?
Only if you are comfortable will you take a "shot". We know everyone has a different level of anxiousness when it comes to firearms and shooting for the first time. 
Will someone help me shoot?
Yes! We are here to help; just ask, and we will assist you with observing as well as hands-on training. Whether you're considering group or private instruction, or prefer just being pointed in the right direction, our Range Staff and Range Safety Officers are here to assist you.
Do I need to bring my own gun or ammunition?
No! Simply walk in since everything you need is available. We have a wide selection of rental firearms at our range check-in desk and ammunition available in a variety of calibers! 
I am new to shooting sports and nervous.
Getting the right start means providing a comprehensive range of services and learning experiences. We offer exceptional educational opportunities for beginners that focus on acquiring basic skills. Our in-depth instructional methods are designed to bring out the best in our students through a unique combination of fundamentals and fun. Safety is vital to ensure everyone in our facility has an enjoyable experience. 
Tell me about your Beginner classes.
Students will be provided confidence-building training and support strategies at every stage of the learning process from our certified expert instructors. Our classes are the perfect way to instill social skills and self-confidence that will carry over into other areas of everyday life.  This innovative approach to instruction allows us to appeal to students of all ages, provide the motivation to succeed and enjoy this lifetime sport.
What do you offer for Beginning Equipment?
Beginning equipment can be confusing and overwhelming. Drop by for a customized in-store "First Time Shooter Package" that includes all of the basics to get started. We will assess if you are "left" or "right" based on your handedness and eye dominance. We'll also discuss your budget and interests in shooting sports, whether it be competitive, hunting, or just for fun. We'll put together the best starter package for you.
Your Action Plan
Enroll in focused educational training
Schedule a personal consultation
Enjoy the recreational fun
Special order a firearm
Membership Benefits
Member Express Check-in into our indoor shooting range
Use of our controlled climate Patriot shooting lanes
Lane reservations up to 14 days in advance
Schedule range time via phone, online, or phone app
6 Guess Passes annually
Members-only sales, discounts, and product offerings
Select Members-only free classes
Your training will provide you the knowledge to overcome your fear.
We guide and provide the opportunity for a customized journey and continue ongoing support.
Confidence tomorrow begins with planning today. EQUIP • PREPARE • PRACTICE™ new skills you can trust!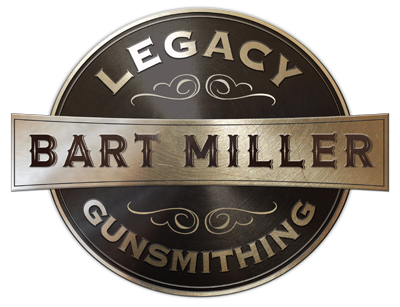 "What outstanding customer service the Centennial Gun Club provided me this week..."
I own an automatic that I carried when a police officer, but having changed careers haven't fired in several decades. My wife used it for some firearms training and experienced consistent jamming. I brought it into your gunsmith shop – my first time visiting the facility. Steve provided a very welcoming/friendly greeting and asked how he could help. He listened very patiently. I was expecting to need to leave the weapon to be looked at over a period of time. Steve demonstrated a strong understanding of firearms and after looking it over asked if he could fire it to see what might be the problem. In a short time, he came back and advised the problem was not the firearm – but was the magazine. In a matter of minutes the problem was diagnosed and recommendations provided. WOW.
I was amazed and very grateful. As icing on the cake – Steve even thanked me for letting him shoot my sidearm!
What a great representative and knowledgeable staff you have. Two other gentlemen – whom I did not get their names – also weighed in and one did a modification of the magazine lips.
Thank you for having such a great team. I will certainly be sharing my experiences with your team to my friends."
– Bob G.