Centennial Gun Club
Gun Club
Colorados Premier
Shooting Range and Gun Club
OPEN TO NON-MEMBERS!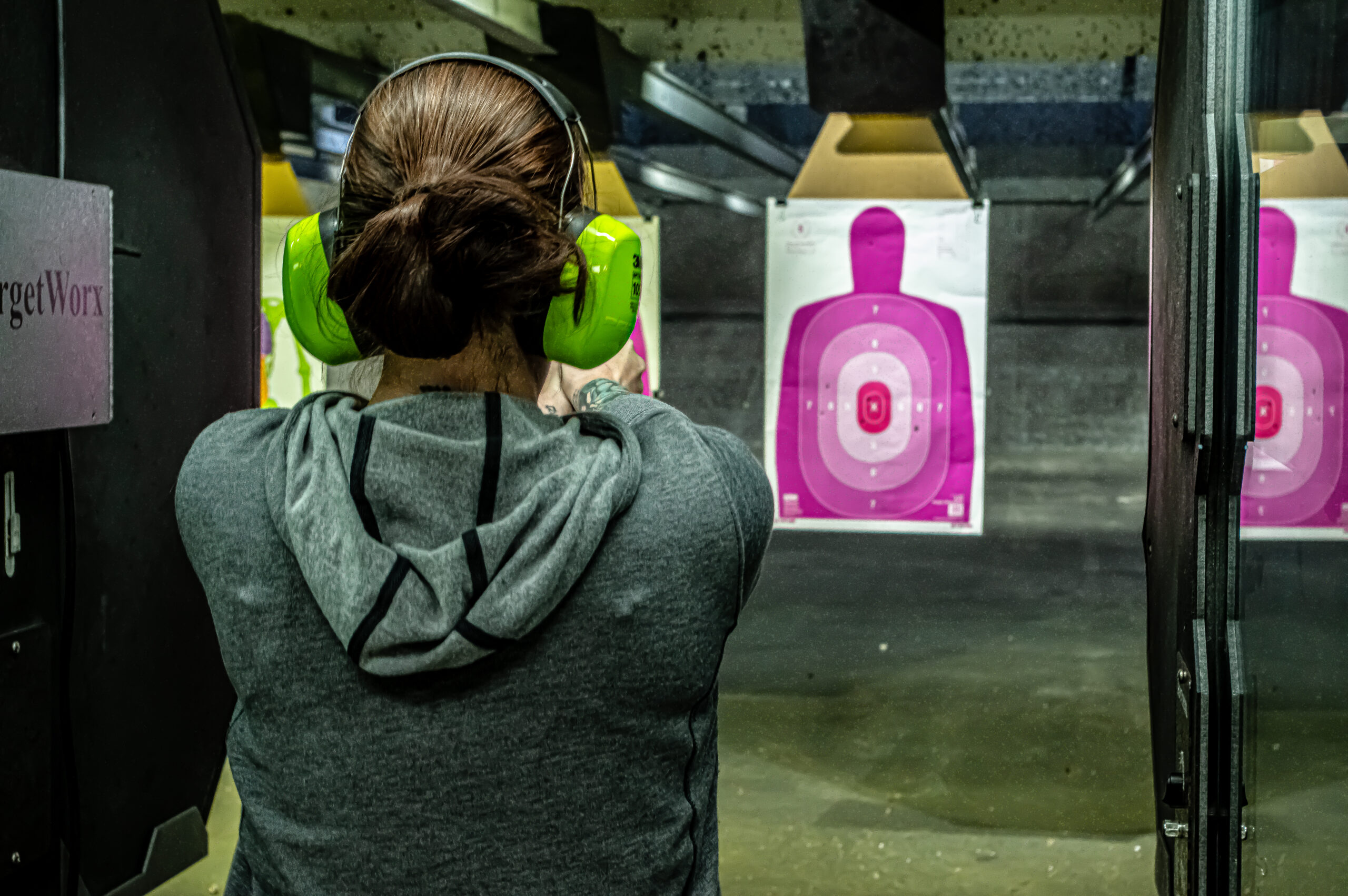 Updated Hours:
Sun–Thur: 10am-7pm
Friday: 10am-9pm
Saturday: 9am-9pm
Sunday: 10am-6pm

Centennial Gun Club has twenty-eight 75 foot indoor shooting lanes located in the Centennial neighborhood of Denver, Colorado.
Centennial Gun Club members may reserve range time up to 14 days in advance. Non-Members are limited to same-day reservations. Register Here.
Walk-ins are always welcome, but will be subject to range availability.
CENTENNIAL GUN CLUB SHOOTING RANGE RESTRICTIONS:
There is a limit of 3 shooters per lane, so please schedule multiple lanes accordingly. Shooters may not use steel-core ammunition, Bird shot, steel shot, tracers or Muzzle Loader firearms. All ammunition must be lead or copper core.
Centennial Gun Club is Denvers most advanced  shooting range.
Our indoor shooting range is a great place to develop, practice, and fine-tune your shooting skills.
The target retrieval system you will use is state-of-the-art and programmable to give you stationary targets, turning targets, running and disappearing targets to make your shooting time a learning experience that will challenge even the most advanced target shooters.
Ventilation systems are a critical component of indoor firing ranges and the environmentally controlled ventilation system in our range provides you with clean, temperature-controlled air. With a slight breeze at your back, our system moves the air down range at a monitored and controlled rate of 75  feet per minute to prevent lead exposure and ensure that those at the firing line will always breathe clean, fresh air.
Federal Law Restrictions on Foreign Nationals