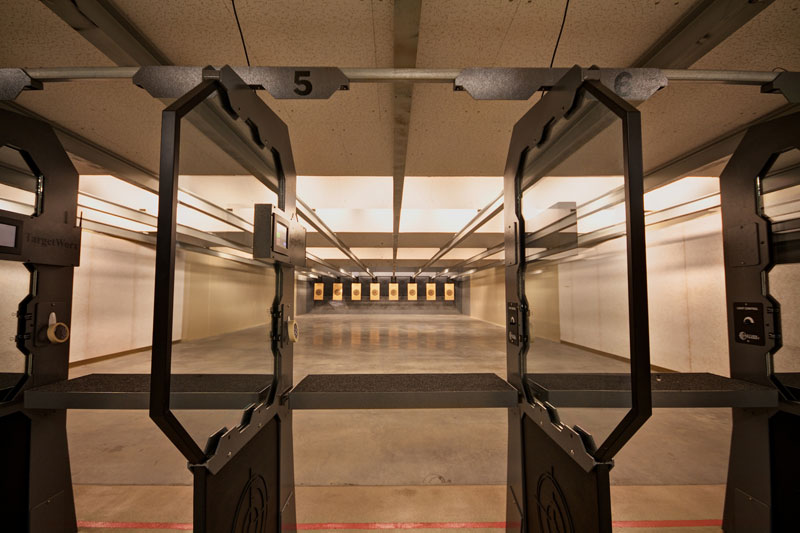 The Centennial Gun Club Shooting Range
Open to non-members.  Please call (303) 789-2582 to reserve available range time today. 
Temporary HOURS during the COVID-19 restrictions

 
Monday-Sunday
10AM – 6PM
Centennial Gun Club has twenty-eight 75 foot shooting lanes.
Members may reserve range time up to 14 days in advance.  Non-Members are limited to same-day reservations unless they purchase a Pre-Paid Package.  With a Pre-Paid Package Non-Members may schedule range time on the day of purchase or the next day.  Click on BOOK RANGE TIME above to register.
Walk-ins are always welcome but will be subject to range availability.
RESTRICTIONS:
There is a limit of 3 shooters per lane, so please schedule multiple lanes accordingly. Shooters may not use steel-core ammunition or steel shot, tracers or Muzzle Loader firearms. There is no longer a limit on the size of shot-gun loads, but they must be lead.
The Centennial Gun Club is the most advanced Colorado shooting range.
Our indoor firing range is a great place to develop, practice, and fine-tune your shooting skills.
The target retrieval system you will use is state-of-the-art and programmable to give you stationary targets, turning targets, running and disappearing targets to make your shooting time a learning experience that will challenge even the most advanced target shooters.
Ventilation systems are a critical component of indoor firing ranges and the environmentally controlled ventilation system in our range provides you with clean, temperature-controlled air. With a slight breeze at your back, our system moves the air down range at a monitored and controlled rate of 75  feet per minute to prevent lead exposure and ensure that those at the firing line will always breathe clean, fresh air.