If you just typed "shooting range near me" into your search bar, you can stop here and look no further. Centennial Gun Club is one of Centennial, Colorado's top rated and premier shooting range and gun clubs. No matter your skill level, Centennial Gun Club is sure to give a range experience like no other by offering a variety of memberships, firearm training courses, gunsmithing services, 5,000 square feet worth of retail and access to special events year round.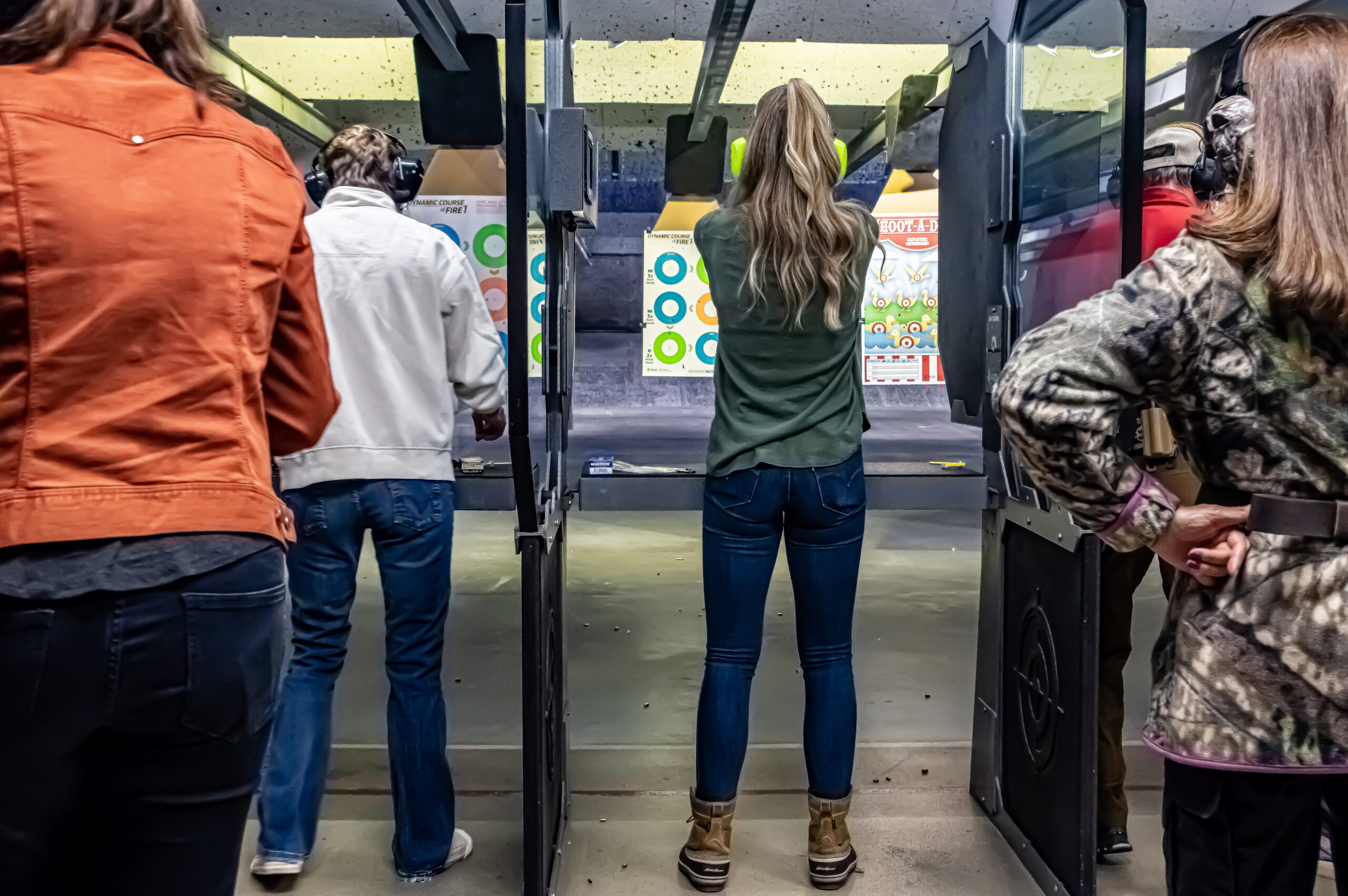 About the Centennial Gun Club Range
Centennial Gun Club was designed from the ground up to be a unique gun store, shooting range, and training facility unlike any in the Colorado Front Range. Developed to give you the most complete experience by combining an exceptional Denver firearms dealer with a state of the art Denver firing range and offer outstanding Denver firearms training. CGC believes that having the right equipment, receiving outstanding training and practicing on the range on a regular basis are the keys to skill at arms. We bring all these elements together in one location. 
The shooting range at Centennial Gun Club is a great place to practice and fine-tune your shooting skills. Our target retrieval system is state-of-the-art and programmable to give you stationary targets, 360 degree turning targets, running and disappearing targets to make your shooting time a learning experience that will challenge even the most advanced target shooters. 
The range is also equipped with an environmentally controlled ventilation system that provides clean and temperature controlled air. Our system moves the air down range at a monitored and controlled rate of 75 feet per minute.
Become A Member
Although open to the public, Centennial Gun Club also offers a variety of membership types to fit your needs. Choose from our individual, couple, family, corporate, or statesman memberships and determine the best fit for you in your shooting journey. Choose between a monthly or yearly membership and receive perks like free range booking and firearm rentals, guest passes, discounts on retail, private lessons and more.  
Training Courses
The training center at Centennial Gun Club provides you the opportunity to learn new skills and methods that you can use at the range. Our experienced instructors offer training ranging from beginner courses to highly advanced skill building in handgun, rifle, shotgun, less lethal, open hand combat, edged weapon defense, and a variety of other courses. 
In addition to our traditional training, we offer women-only training focused on self-defense. These courses will focus on building skills that will increase personal safety and confidence in threatening situations. 
Learn more about training classes offered at Centennial Gun Club here.
Leave Knowing You Found The 'Best Shooting Range Near Me'
You won't be searching for the 'best shooting range near me' any longer after stopping in at Centennial Gun Club. Our goal is to have our shooters of all experience levels leave the range knowing that they are welcome back at any time. Whether you come to shoot with family, friends, or train alone, know that you're surrounded by a community of respectful and knowledgeable gun owners and staff that are here to support you and aim to empower you.