Coming to the Firearms Festival this Saturday? Take Note!
Arapahoe Road exit on I-25 is due to be closed, according to the Colorado Department of Transportation. Check CDOT's website for the latest.
To better direct you to the Centennial Gun Club Campus east on Arapahoe Road, please view the two maps embedded below.
FROM THE NORTH
If you are coming from the north on I-25, you will want to exit Orchard and head east, taking a right on Havana, and then a left on Peakview. We'll be on your right in just a mile or so.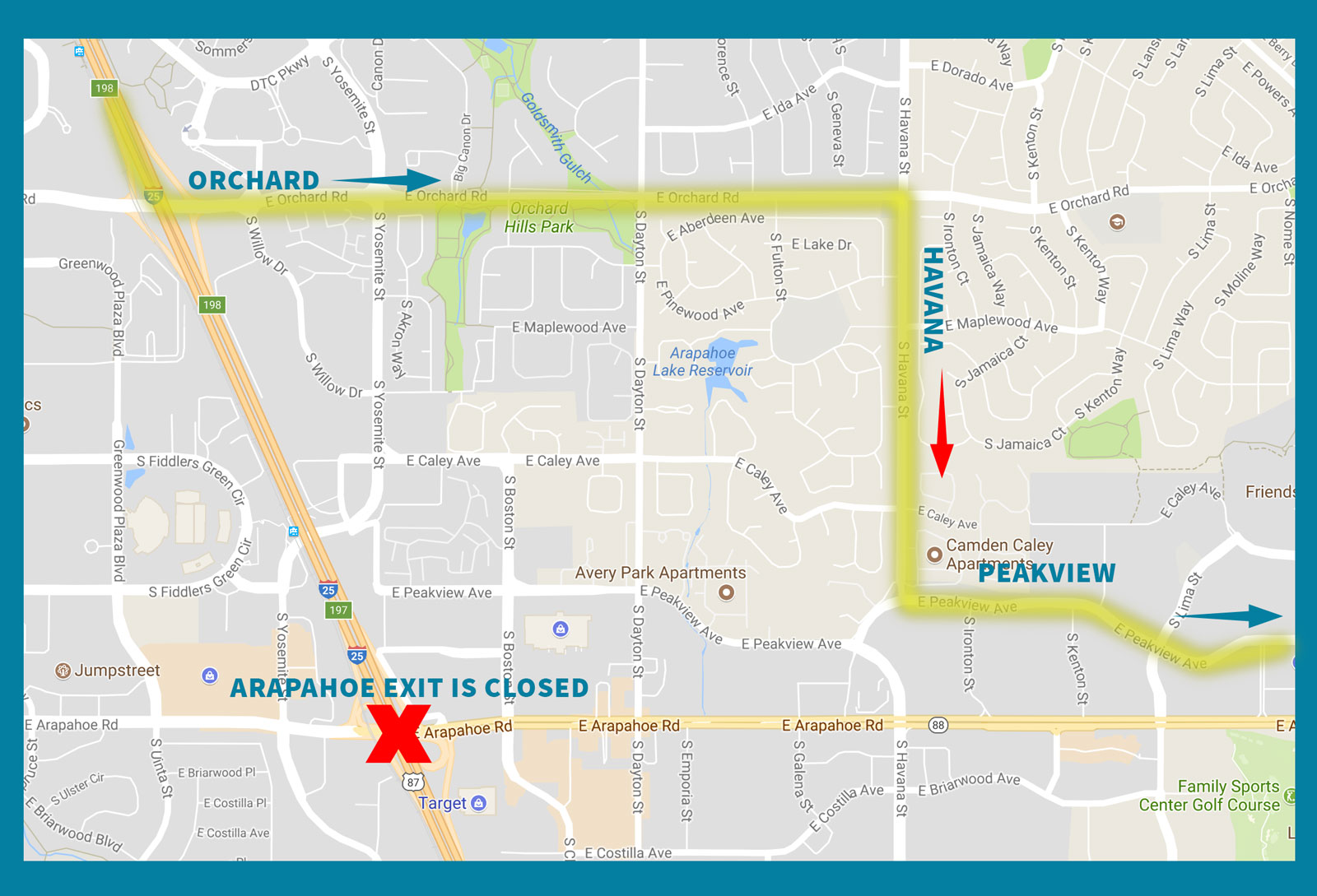 FROM THE SOUTH
If you are coming from the south on I-25, you will want to exit Dry Creek Road, and head east (right). It will quickly curve north and turn into Havana. Take a right on Arapahoe Road, and you will be heading to our Campus. You will see us on the left in about a mile.