Silent Night and Day Suppressor SALE and Shooting experience!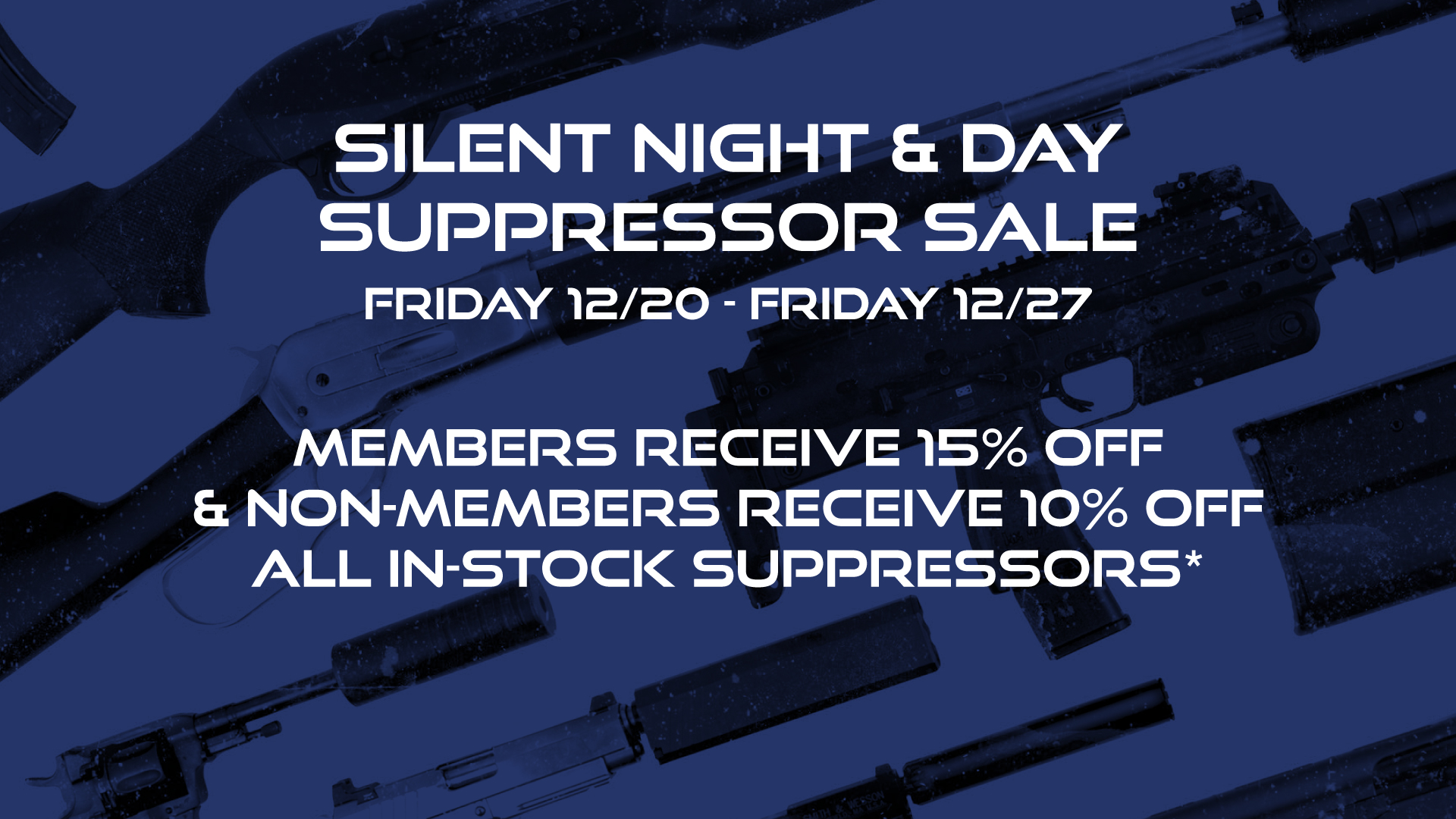 SUPPRESSOR SALE
Friday 12/20 – Friday 12/27
Non-members receive 10% off all in-stock Suppressors.
Members receive 15% off all in-stock Suppressors.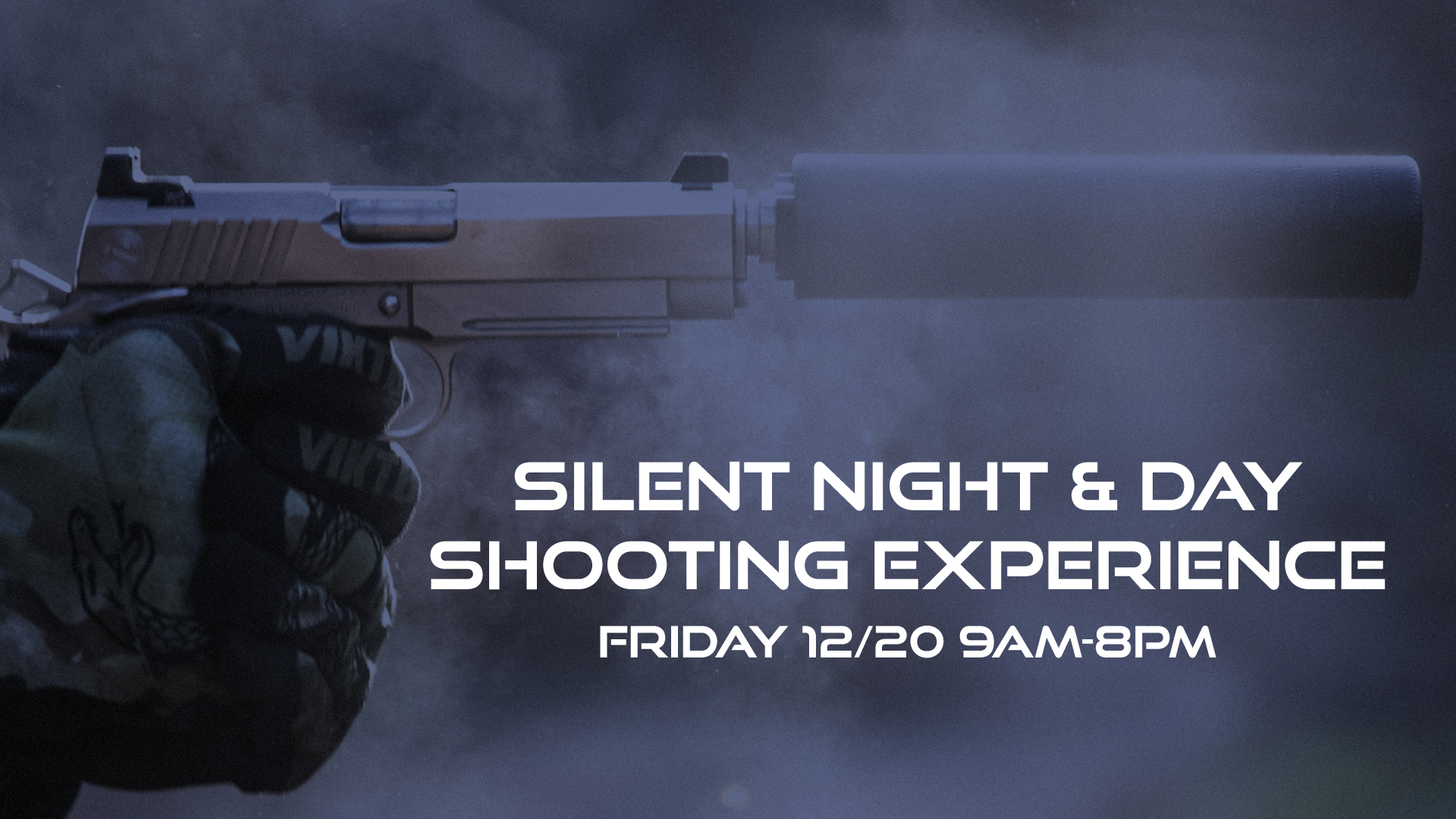 SUPPRESSOR SHOOTING EXPERIENCE
Friday, 12/20 ONLY
9:00 AM to 8:00 PM
Discover what your "can" really sounds like for noise reduction.
Experience what hearing safe and subsonic ammo is like.
Reinforce your decision to purchase the right gear
So stop by and hear for yourself.. the sound of silence!
No rental fees
No range time fees
Must purchase subsonic ammunition from Centennial Gun Club
Subsonic calibers allowed for this event: .22LR, 9mm, .45 Auto, and 300BLK
If you have your can at our location or at home, stop by and learn about the "sound of a suppressor"! Bring your suppressor!