Friday, May 24
Saturday, May 25
Sunday, May 26
Monday, May 27
Don't miss out on this special weekend sale and event!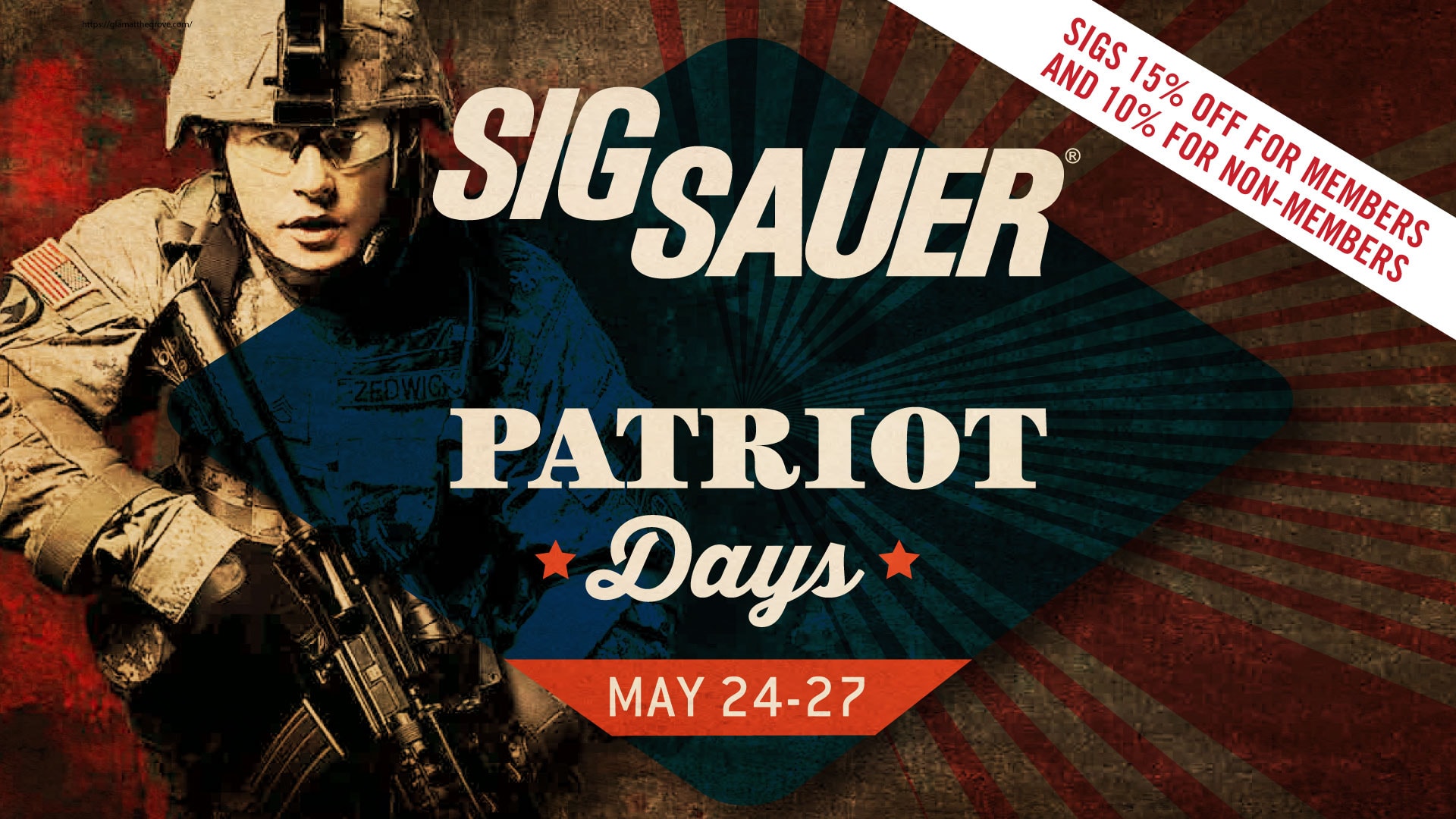 Patriot – one who was fearless in the quest to preserve American security.

—W. R. Hearst, Jr.
Celebrate this holiday with us and remember those who have given their lives for our great country.
SIG Sauer Salutes Patriot Days
At Centennial Gun Club, we honor veterans, service members, their families and our community with a special, weekend-long promotion.
We've saved YOU one of the best for May.
Details
The SALE begins on Friday and we wanted you to have a few days to prepare YOUR shopping list.
ALL SIGS on Sale all Weekend
*In stock SIG SAUER items, not to include ammo
Friday, May 24 – Monday, May 27
Members 15% off
Non-members 10% off
More than a Sale
What makes this an event you will remember? Jerome Vinet, a representative for SIG will be available during the SIG Memorial Weekend event to answer any questions!
There is no doubt SIG produces high-quality products for the industry.  When you meet Jerome, you will also learn about new SIG products and existing products.
So, get your questions ready and get excited for a SIG Weekend!
SIG Rep available: Saturday, May 25th
You will have the opportunity to experience SIG first-hand on the range.
FREE rentals of SIG Sauer firearms (limit one per customer) the length of the Sale Friday – Monday
Test a SIG firearm you haven't tried before