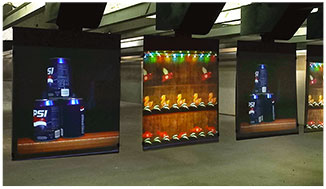 Looking to mix up your lunch routine mid workweek? Join us for Pack a Punch Over Lunch on Wednesday!
For only $10, Centennial Gun Club will be offering you an opportunity to enjoy 15 minutes on our new V.A.S.T. (Video Action Shooting Target) Range and 15 minutes on our action target pop-up systems! Lunch will also be included! 
Not only is this a great way to mix up your lunch routine, but it gives you an opportunity to improve your firearms skills with the latest technology beyond paper — V.A.S.T.! Here are some of the highlights of V.A.S.T.:
Interactive unique challenges to improve skills
Live fire, full motion
Reactive targets projected down-range
Choose your own adventure & shooting experience
Contests, competitive scenerios
There will be three time slots available on Wednesday, with 10 openings per half hour. You can bring your own pistol or rent one from CGC for free. If you rent a firearm, you have to purchase the Club's ammo.
| | | | |
| --- | --- | --- | --- |
| DAY | DATE | TIME | CGC-MEMBERS |
| | | | |