"A good place to go, become educated and learn to be responsible. Become a better shot and be more comfortable with firearms and safety. Good staff, clean and safe!" – Scott M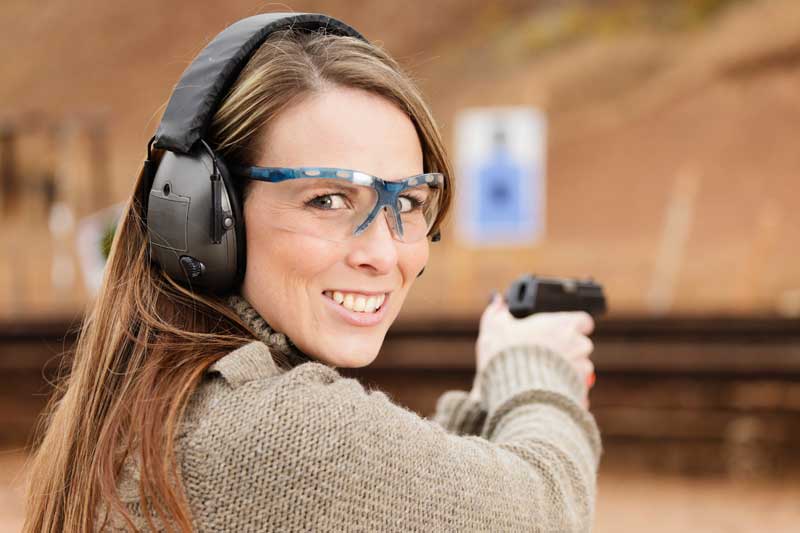 OUR GUIDES ARE READY TO HELP YOU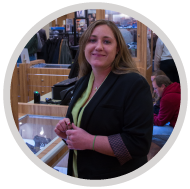 EQUIP
Invest in the right gear, the first time.
Knowledgeable staff that is ready to listen and eager to address your questions.
We stock a wide variety of popular new firearms and accessories, while still holding on to the timeless classics.
Our expert Gunsmithing Staff has over 40 years of experience and is more than qualified to customize, restore, maintain and repair your favorite firearms.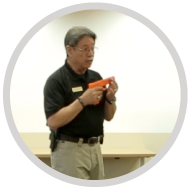 PREPARE
More than just "one and done" training classes. We pride ourselves in partnering with you as your guide to get you where you desire to be.
From Beginners to tactical professionals, welcome to your new training facility.
Each of us are at different levels, therefore, we provide over 80 classes led by industry- leading professionals to ensure we have the right course for you.
What class should I take next?… We offer professional guidance through multiple training tracks, each aimed at delivering you to YOUR idea of READY.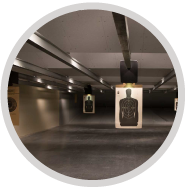 PRACTICE
All skills are perishable.
First in the nation to offer the cutting edge V.A.S.T. (Virtual Action Shooting Target) System.
Maintain your skills with annual memberships at affordable rates in a world-class facility.
Progressive reality-based training for advanced members. • 28 -75 ft. lanes available for your training.
LET'S START YOUR EXPERIENCE
STEP 2
Progress Through the Education
STEP 3
Become Proficient
Let's execute the plan together.
Enjoy being a comfortable and proficient shooter.
STEP 4
Become a Member
Membership is optional but we'd love for you to join our community!
"Having moved to the area from out of state I can say that I was drawn to the club for its first class amenities and just an overall commitment to doing things the right way. I'm really proud the Centennial Gun Club invests in and pushes the boundaries of technology to promote the responsible use of firearms." Curtis K.
"My wife and I attended the open house V.A.S.T. intro seminar last night and must say, we were impressed with the system. It is much better than punching holes in paper and I think it will encourage me to get over the "close is close enough" mentality and concentrate on more accurate shot placement. In a word, "WOW"!!! Thanks to Dick and all the others who have brought this system to our club. I am looking forward to more time on the range." John E.
"Hands down the best gun club in the metro area. The staff is amazing and they are very enthusiastic in sharing their knowledge to help others feel comfortable and confident with firearms no matter what your skill level is. The variety of classes offered leaves something for everyone, and we really enjoy both the skill development courses and the competition. Love CGC. " Jenn K.
At Centennial Gun Club we know that you want to be a Prepared Citizen. In order to do that, read more...
you need training and skills. The problem is the world is an increasingly dangerous place which makes you feel unprepared and helpless. We believe you have the right to be capable of defending yourself and your family. We understand, we have families too and have felt powerless which is why we offer guidance and training to thousands of citizens. Here's how we do it: 1. Schedule a personal consultation 2. Determine needs together to create your journey 3. Enroll in training So, get started training today. And, in the meantime, take a tour, attend an Open House, take an introductory class or
download this pdf.
So you can stop feeling unprepared, and fearful and instead feel confident in your knowledge and ready to trust your skills and ability.
Your Centennial Gun Club Guides
Your Action Plan
Enroll in focused educational training
Schedule a personal consultation
Enjoy the recreational fun
Special order a firearm
Membership Benefits
Member Express Check-in
Use of our controlled climate Patriot shooting lanes
Lane reservations up to 14 days in advance
Schedule range time via phone, online, or phone app
6 Guess Passes annually
Members-only sales, discounts, and product offerings
Select Members-only free classes
WHAT'S YOUR INVESTMENT?
Your training will provide you the knowledge to overcome your fear. We guide and provide the opportunity for a customized journey and continue ongoing support.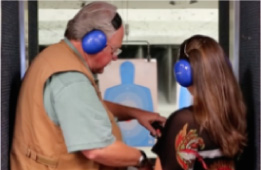 If you don't plan now, you won't be prepared for tomorrow. EQUIP • PREPARE • PRACTICE™ new skills you can trust!