cant miss promos
Let Their Be Light Sale & Walther Days
Monday 12/9 through Sunday, 12/15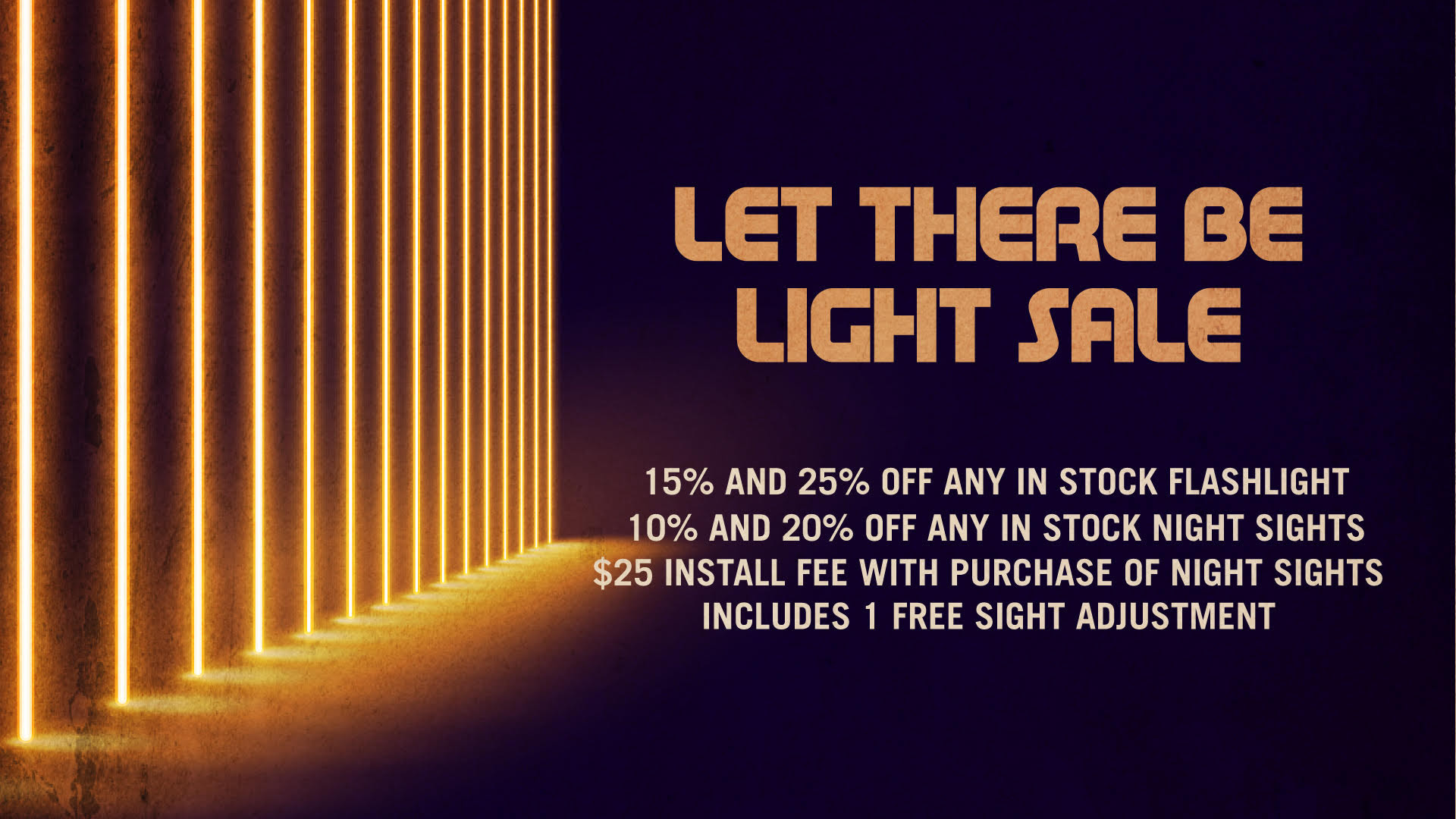 Light and Sights Sale
15% Off for Non-members and 25% OFF for Member ANY IN-STOCK FLASHLIGHT
10% Off for Non-members and 20% Off for Members ANY IN-STOCK NIGHT SIGHTS
$25 INSTALL FEE WITH PURCHASE OF NIGHT SIGHTS 
INCLUDES 1 FREE SIGHT ADJUSTMENT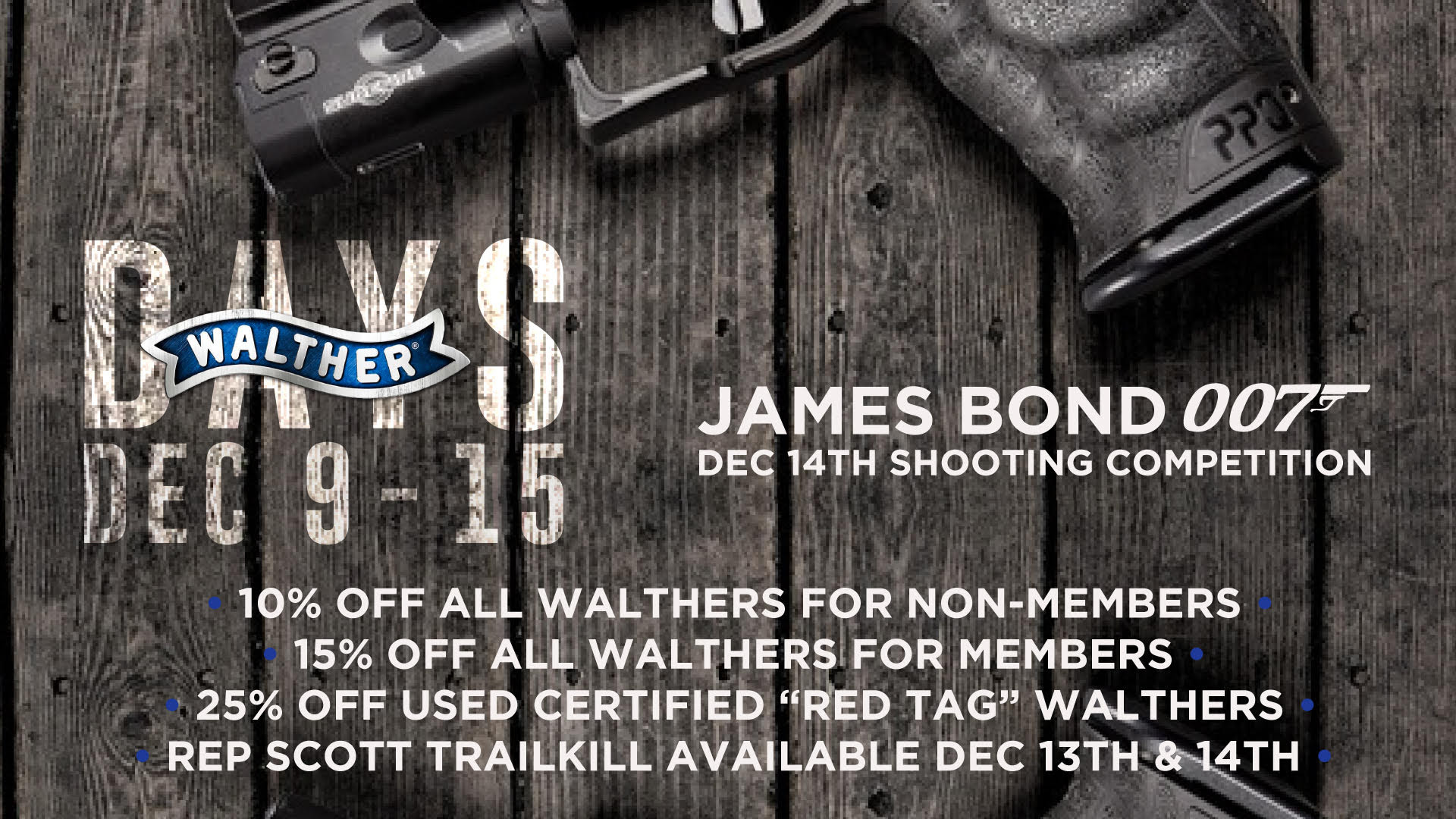 Walther Days Sale
All Walther's on Sale all week!
10% off for Non-members
15% off for Members
25% off Used Certified "red tag" Walthers
Scott Trailkill (Walther Rep) will be available
Friday 13th 10:00 AM – 5:00 PM
Saturday 14th 9:00 AM – 4:00 PM
On Saturday, during Walther Days Saturday, December 14th from 9 – 4 PM, come and shoot all Walther's in a fun James Bond 007 shooting competition*.
*Walther prizes given out and no range fees for the 007 shoot
*Must demonstrate you can properly perform movement before getting to shoot three tries.
Take aim at a week of impressive specials to check off YOUR shopping list or get what you want?
Never Say Never Again……….