When:
June 12, 2017 @ 5:00 pm – 10:00 pm
America/Denver Timezone
2017-06-12T17:00:00-06:00
2017-06-12T22:00:00-06:00
Where:
Centennial Gun Club
11800 East Peakview Ave
Centennial
CO 80111

Contact:
John Gonsalves
303-397-3275
Dynamics of Pistol Shooting (Women Only)

5:00pm – 10:00pm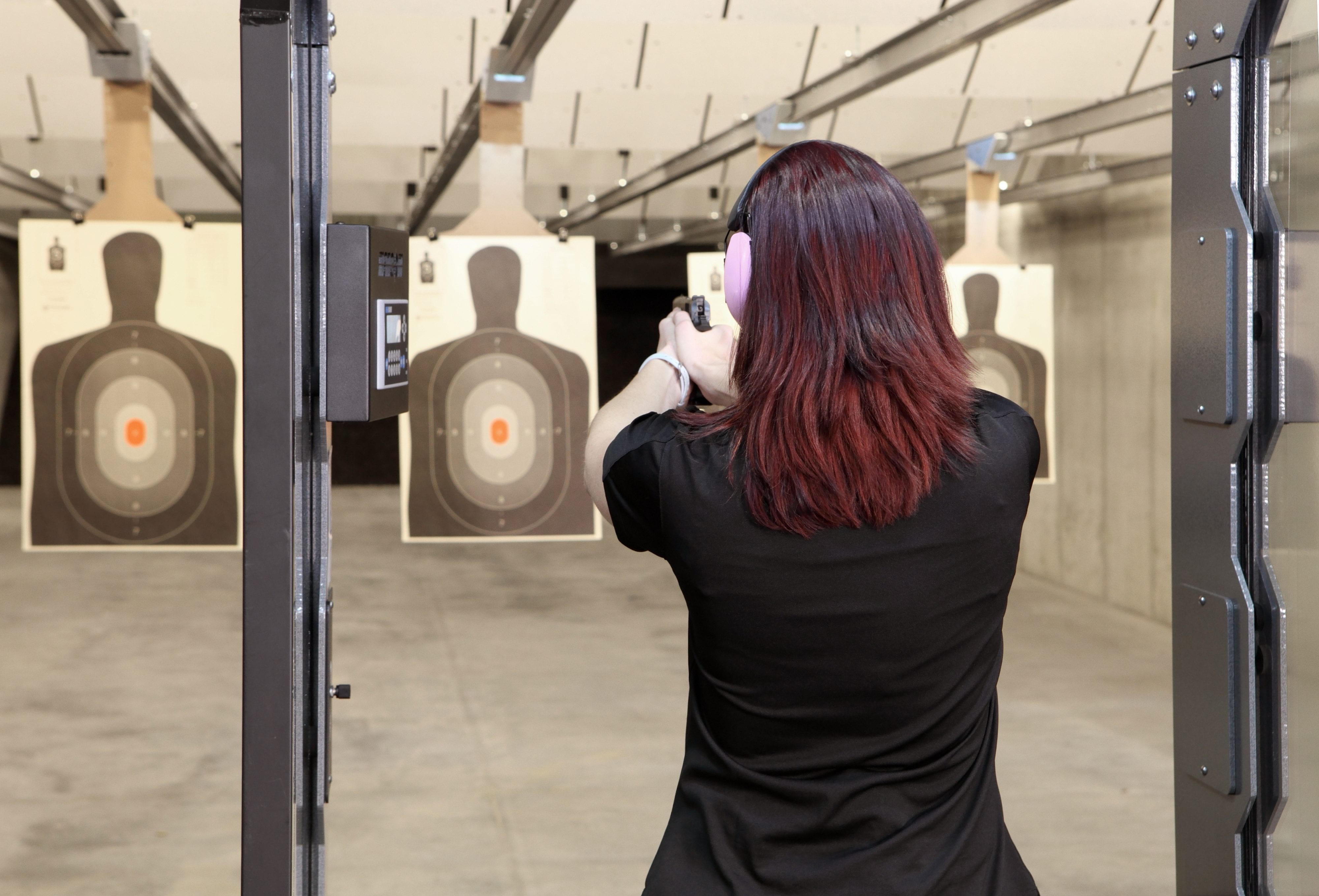 Firearms courses can be intimidating to women. Women should feel like they can easily take the steps towards personal safety without being afraid. Centennial Gun Club is proud to empower women with our motto of EQUIP ● PREPARE ● PRACTICE. All women, regardless of shooting experience, can build the foundation of their training in this female-friendly atmosphere.
The Dynamics of Pistol Shooting course starts with classroom time and then takes students to hands-on range time.
Our NRA-Certified Instructors will walk you through subjects such as:
Gun Safety Rules

Proper Operation of Revolvers and Semi-Automatic Pistols

Shooting Fundamentals

Ammunition

Selecting and Storing a Pistol

Pistol Maintenance

Concealed Handgun Permit Application Instructions

Relevant Laws for the new CHP Applicant
You won't leave class feeling confused, uncomfortable, or afraid. Our instructors check for understanding throughout the class before moving on to the next subject. If you have questions, we take the time to listen. Then, we go through questions with the class to make sure everyone understands. Students will practice grip, stance, and dry-firing in the classroom to make sure that you are ready for a live firearm.
Lastly, students get to go out on the range for some real-time, live-fire practice. We end class with a bang with a final shooting qualification!
We can't wait to help you get started on the path of personal safety and empowerment!
This course meets the State of Colorado Concealed Handgun Permit training requirement.
Cost: $125.00   Special Price: $99.00
Instructor: John Gonsalves
Pre-Requisites: None
What You Should Bring: Pistol (Or you may rent one from CGC for $12), 50 rounds of ammunition
Instructor Will Provide: Eye protection, ear protection, and targets
Course Cancellation / Change Policy:
Attendee substitutions may be made at any time.

Registrants must cancel at least 72 hours before the course date to receive a full refund minus a $15 administrative fee.

Cancellations received within 48 hours of the course date will not receive a cash refund. Instead, a one-time class rescheduling can be made. A rescheduled course must occur within 12 months from original course date. All course fees are forfeited by the registrant if a replacement course has not been attended within the 12 month period.

Failure to attend the course, or cancellations less than 48 hours in advance, will result in no refund, credit of the course fee, or rescheduling.

The Centennial Gun Club reserves the right to cancel or reschedule classes at any time. IF we cancel or reschedule a class due to weather or circumstances beyond our control, you are entitled to a full refund. The Centennial Gun Club is not responsible for travel arrangements, travel fees, or any expenses incurred by you as a result of such a cancellation. IF The Centennial Gun Club cancels a class in which you are enrolled, you will be contacted at the email address you used to register. Please be sure to provide a valid email address and check your email before class.