WHO SHOULD ATTEND THIS CLASS?
This class is for experienced shooters who carry a firearm as part of their everyday life. The typical student will be an experienced shooter with a concealed carry permit. Students will be expected to have knowledge of the safe operation of their specific firearm prior to class.
WHAT WILL YOU LEARN?
In this class, students can expect to learn new ways to carry and deploy a handgun from concealment. Multiple drills with a high round count will push students to a greater degree of proficiency.
Objective 1: Safely identify options for concealment and drawing from concealment in a way that encourages speed while maintaining safety.
Objective 2: Uncover common concerns about daily concealed carry from the small things to weapon retention.
Objective 3: Become proficient in drawing from a holster under concealment with live fire and movement afterwards.
Objective 4: Learn proper identification and response to a weapon malfunction and how to keep your firearm running at all times.
CLASS DETAILS
TIME: 4 hours (single session)
DATES: See below.
FEE: $169.00
SKILL LEVEL:

INSTRUCTOR PROFILE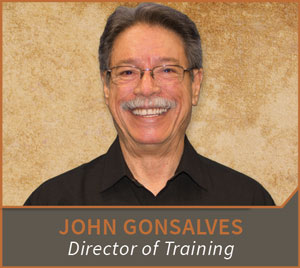 PREREQUISITES
Signed Participant Agreement (available online)
Concealed Carry II , or advanced firearms course
Competency with firearms
Demonstrated knowledge of weapon safety
tional knowledge of your specific firearm.
Age 21+
WHAT TO BRING
Firearm (semi-automatic or revolver)
Inside or outside the waistband holster
retained by a belt (no SERPA Holsters)
Jacket or vest that zips or buttons
At least 100 rounds of ammunition
PROVIDED BY INSTRUCTOR
Miscellaneous materials specific to the class
SCHEDULED DATES — REGISTER TODAY
| | | | | |
| --- | --- | --- | --- | --- |
| Day | Date | Time | Session | Selection |
| Monday | 09/18/2017 | 5PM-9PM | CC00309182017 | REGISTER |
COURSE NOTES
This course is designed to be repeated annually to maintain proficiency and demonstrate a commitment to training and safety.
COURSE CANCELLATION/CHANGE POLICY:
Attendee substitutions may be made at any time.
Registrants must cancel at least 72 hours before the course date to receive a full refund minus a $15 administrative fee.
Cancellations received within 48 hours of the course date will not receive a cash refund. Instead, a one-time class rescheduling can be made. A rescheduled course must occur within 12 months from original course date. All course fees are forfeited by the registrant if a replacement course has not been attended within the 12 month period.
Failure to attend the course, or cancellations less than 48 hours in advance, will result in no refund, credit of the course fee, or rescheduling.
The Centennial Gun Club reserves the right to cancel or reschedule classes at any time. IF we cancel or reschedule a class due to weather or circumstances beyond our control, you are entitled to a full refund. The Centennial Gun Club is not responsible for travel arrangements, travel fees, or any expenses incurred by you as a result of such a cancellation. IF The Centennial Gun Club cancels a class in which you are enrolled, you will be contacted at the email address you used to register. Please be sure to provide a valid email address and check your email before class.