Instructor Bio: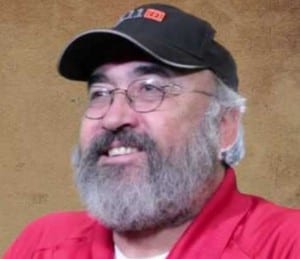 Dr. Charles (Chuck) Allen
Dr. Chuck is an NRA Basic Firearms Instructor and NRA Chief Range Safety Officer.  He is a Licensed Psychologist in Colorado, working with Centennial Consulting and Associates, LLC, where he provides workshops to organizations on Conflict and Anger Management in the Workplace.  In his private practice, he provides individual consultation to clients with PTSD and anxiety.
Dr. Allen served 4 years in the United States Marine Corps, which included a tour in Viet Nam (1969).  His career in psychology began in 1972 at the University of Nebraska as a volunteer in the Student Health Center's suicide hotline.  He received his Bachelor's from Nebraska, a Master's from Chapman College and a Ph.D. from the University of Denver.  In 2006, he retired from the Department of Veterans Affairs Medical Center over 30 years of Federal Service.  At the VA, he was the Director of the Chronic Pain Clinic, and then Director of the PTSD Clinical Team.  Dr. Chuck provided therapy to 4 students and a teacher from Columbine.  He teaches workshops at a Local Fire Department in their Officer's Academy, is a consultant on the Peer Support Team and is an EAP provider.  He is an Adjunct Faculty member at the University of Denver offering classes to Masters and Doctoral level psychology students.  His duties at Centennial Gun Club, include teaching, Managing the Call Center and assisting customers with computer problems.